We are talking about the small Heatzy module to control its electric pilot wire heating. A module that was easy to install, efficient, and cost less than 50€. Once in place, the radiator inherited a Wifi connection that allowed us to control it from anywhere. Today the manufacturer is repeating its feat by announcing FLAM, the first thermostat for boilers under 100€.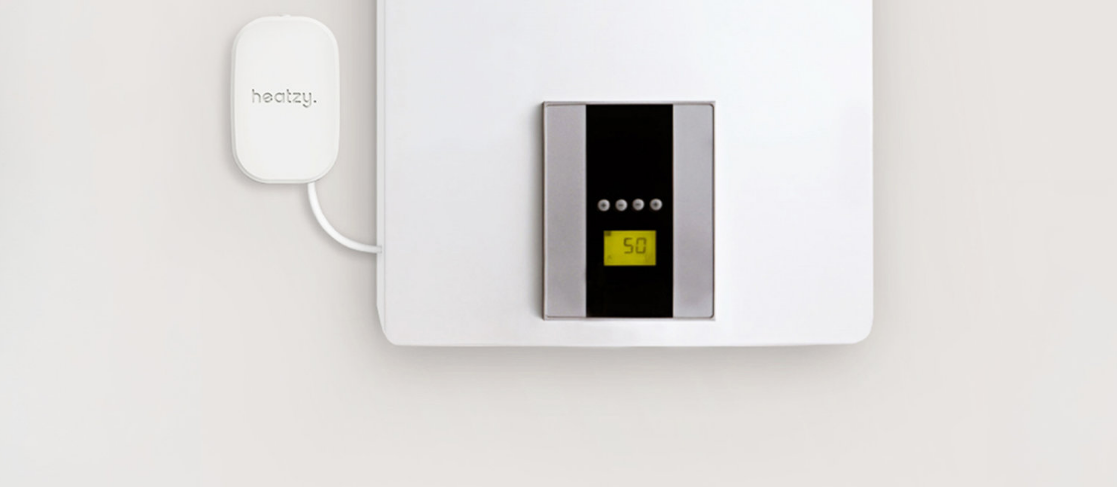 With FLAM, Heatzy meets a high consumer demand to control their dry contact heating. FLAM follows the philosophy of the first PILOTE product: a product that is easy to install, simple to use and affordable.
"Heatzy FLAM allows you to control and program your central heating via your smartphone from anywhere in the world and offers advanced control functions to save as much as possible on your energy bill, for only 99€".
Heatzy FLAM uses a dry contact system, which makes it compatible with a multitude of heating systems (boiler, underfloor heating, heat pump, pellet stove, etc.). Heatzy FLAM is very easy to install and use, since everything is controlled from a single window on the application.
FLAM is composed of two peripherals: a module to be connected to the dry contact of the boiler, and a plug to be connected in the living area, which will measure the temperature, in order to automatically regulate the boiler. This makes it very easy to install. Note that the plug will also allow you to control the device that will eventually be connected to it, which gives you some additional features.
Heatzy also takes advantage of the FLAM release to update its application to version 3.0: the user will be able to consult and modify the temperature of his direct heating, change the operating mode and program his FLAM product to adapt his heating to his schedule. And this is only the beginning, since Heatzy is already working on new products and new features for its application.
It should be noted that the company also offers APIs, allowing Heatzy products to be interfaced with other home automation systems. Jeedom and eedomus already have a plugin to manage the PILOT. Google Home and Amazon Echo accounting will also be announced soon.
Finally, Heatzy teams are already working on adding intelligent functions through machine learning. We look forward to learning more about it very soon!
The Heatzy FLAM is already available on the manufacturer's website for 99€, and will soon be available from other brands such as Castorama for example.